Why Now is a Good time to Consider HR Outsourcing.
Free content from Corban OneSource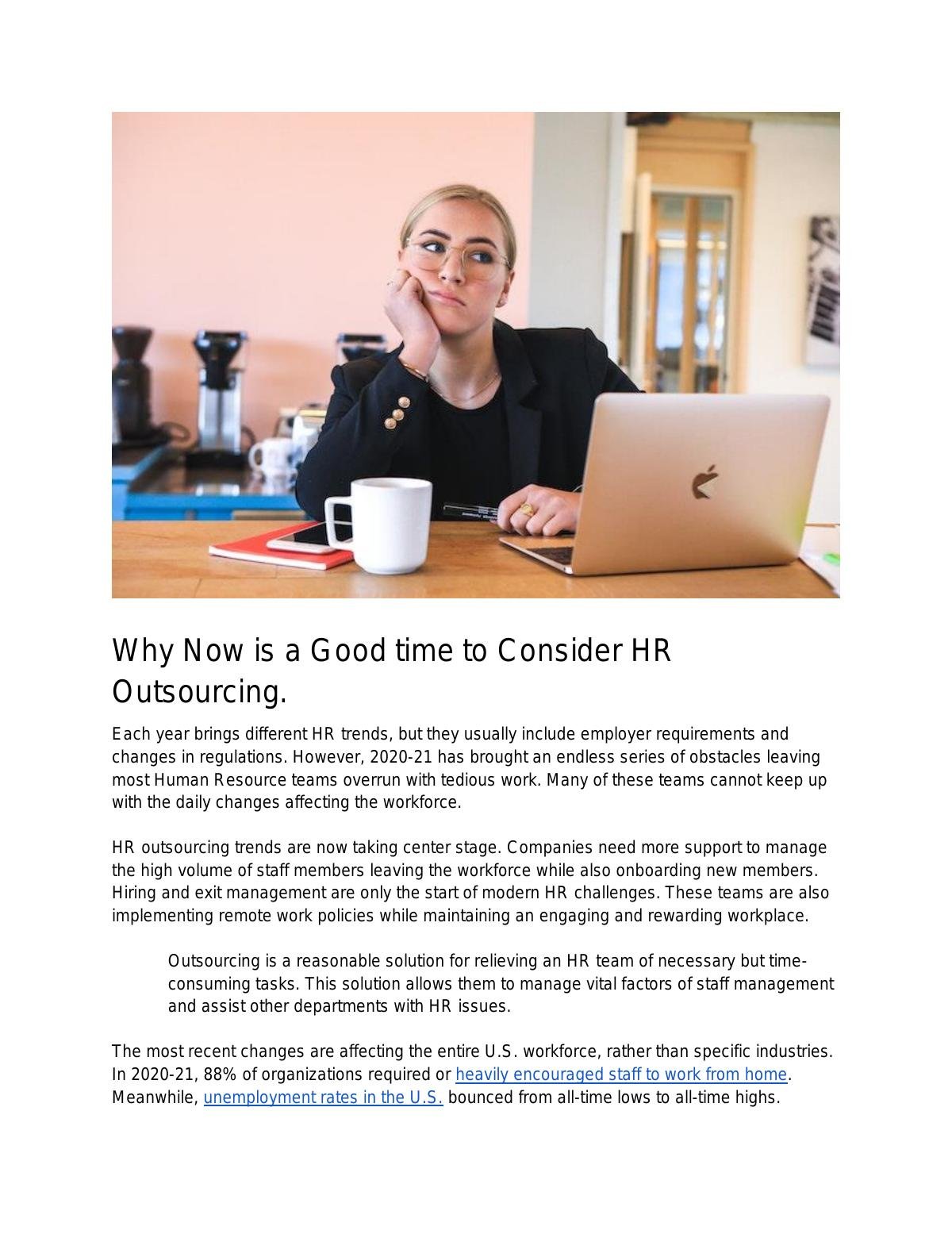 Each year brings different HR trends, but they usually include employer requirements and changes in regulations. However, 2020-21 has brought an endless series of obstacles leaving most Human Resource teams overrun with tedious work. Many of these teams cannot keep up with the daily changes affecting the workforce. \r\n \r\nHR outsourcing trends are now taking center stage. Companies need more support to manage the high volume of staff members leaving the workforce while also onboarding new members. Hiring and exit management are only the start of modern HR challenges. These teams are also implementing remote work policies while maintaining an engaging and rewarding workplace.