Which HR Policies for Nonprofit Organizations Really Matter?
Free content from Corban OneSource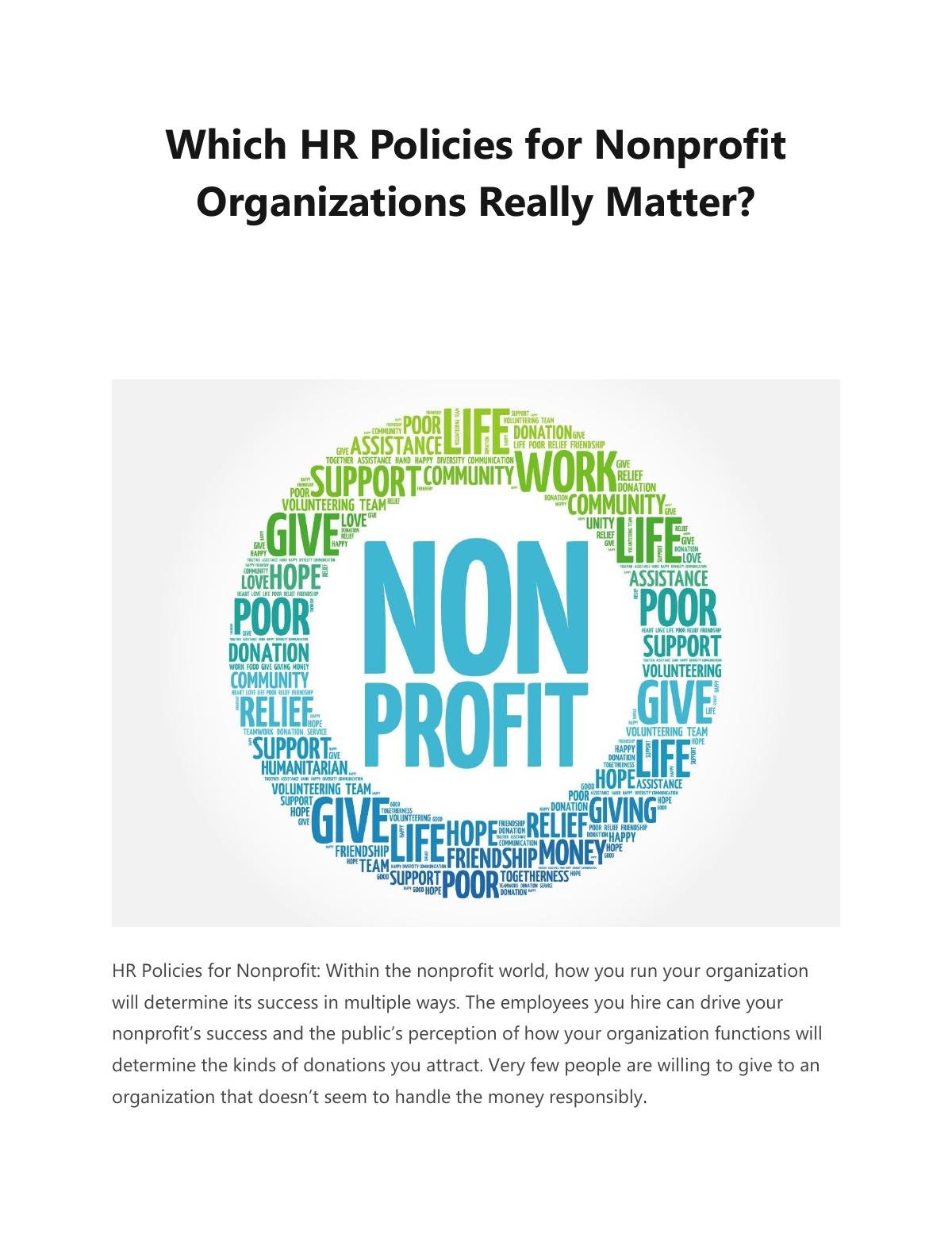 HR Policies for Nonprofit: Within the nonprofit world, how you run your organization will determine its success in multiple ways. The employees you hire can drive your nonprofit's success and the public's perception of how your organization functions will determine the kinds of donations you attract. Very few people are willing to give to an organization that doesn't seem to handle the money responsibly. As your nonprofit organization evolves, make sure you have these four human resource policies in place. This will help you run your organization ethically and prove your worth to donors. Even if you developed these nonprofit HR policies a few years ago, it may be time to update and improve them.