What is The Employee Onboarding Process?
Free content from Corban OneSource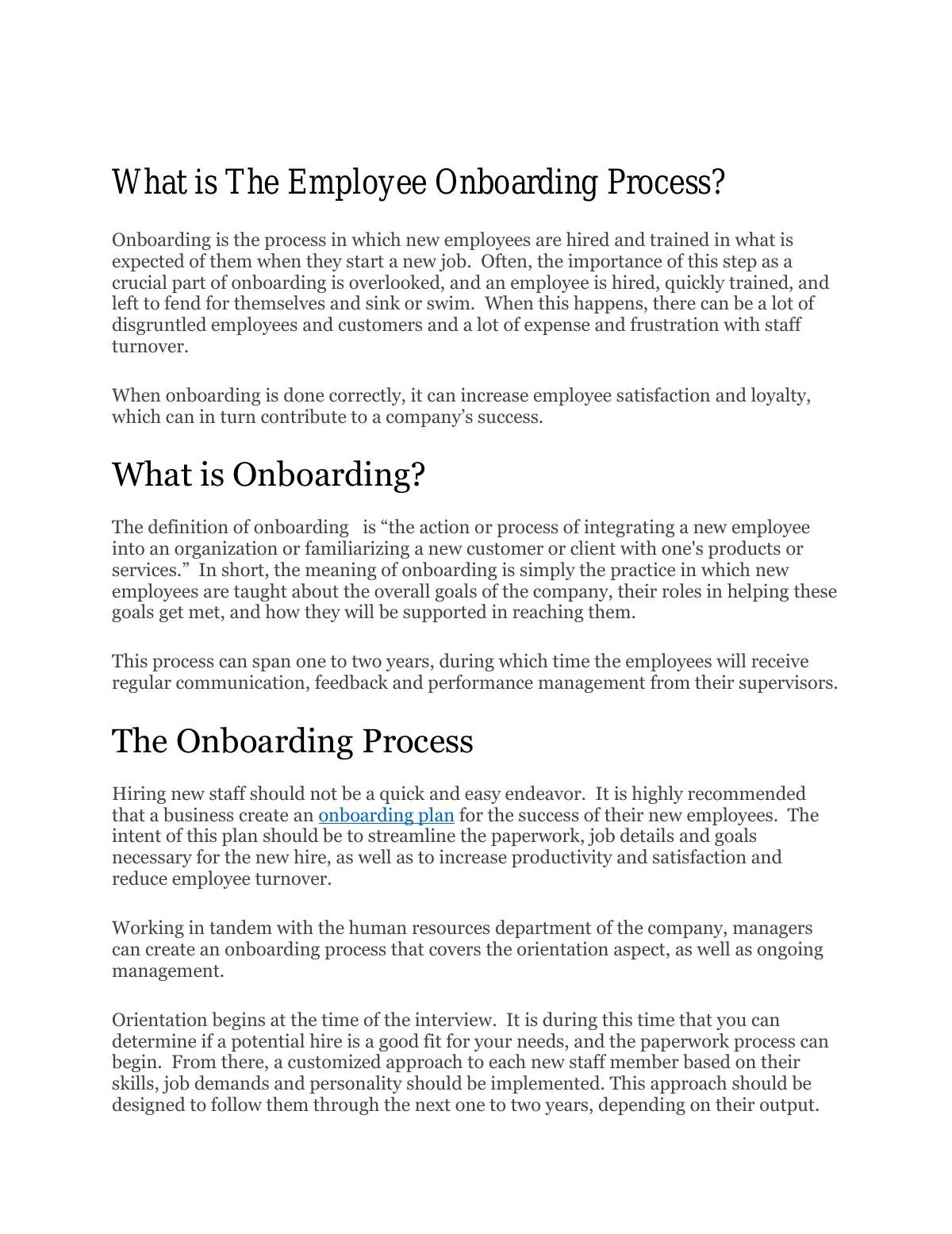 Onboarding is the process in which new employees are hired and trained in what is expected of them when they start a new job. Often, the importance of this step as a crucial part of onboarding is overlooked, and an employee is hired, quickly trained, and left to fend for themselves and sink or swim. When this happens, there can be a lot of disgruntled employees and customers and a lot of expense and frustration with staff turnover.