Can Managers and Employees have Work Friendships?
Free content from Corban OneSource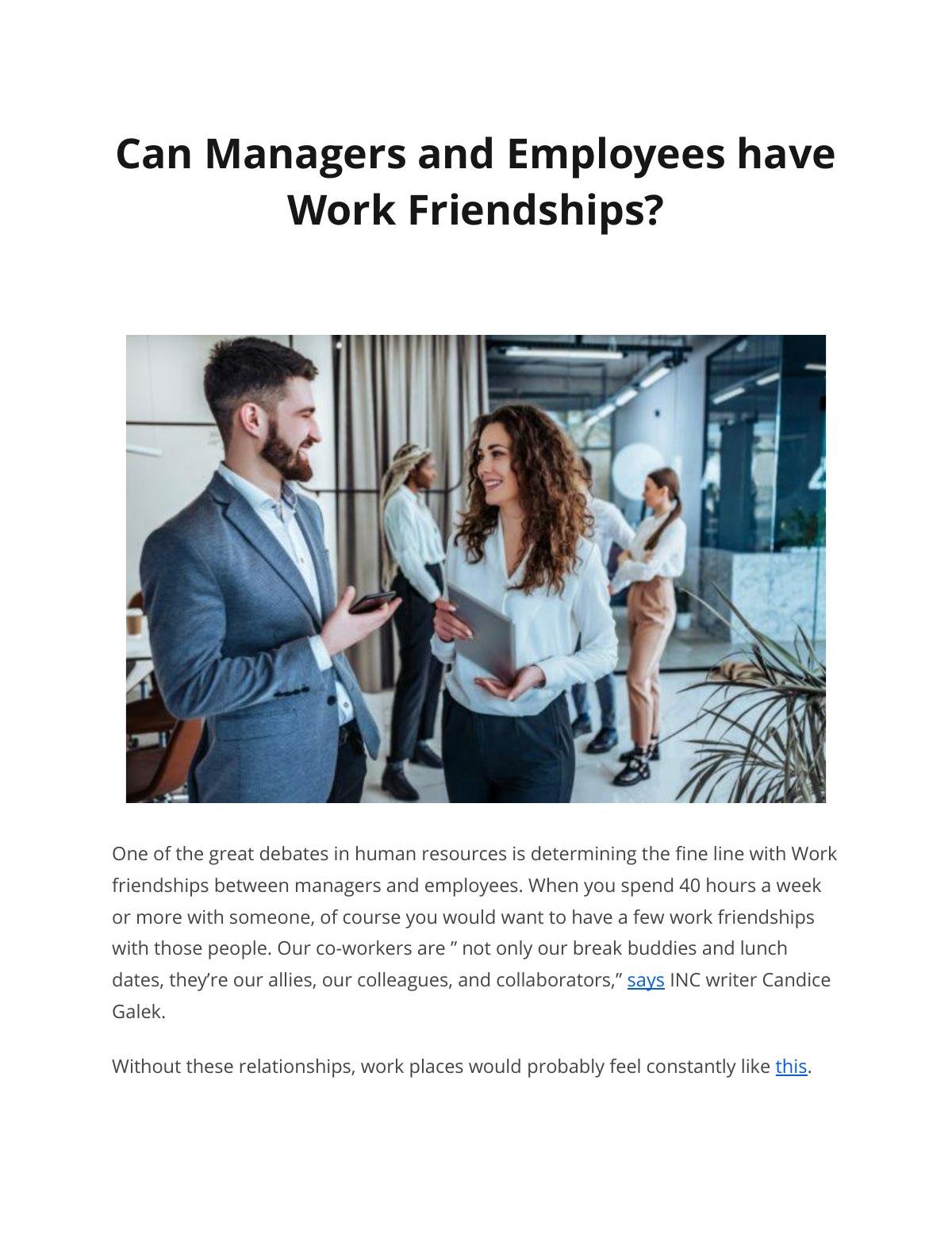 One of the great debates in human resources is determining the fine line with Work friendships between managers and employees. When you spend 40 hours a week or more with someone, of course you would want to have a few work friendships with those people. Our co-workers are " not only our break buddies and lunch dates, they're our allies, our colleagues, and collaborators," says INC writer Candice Galek.