Can I Outsource HR Operations I have in Different States?
Free content from Corban OneSource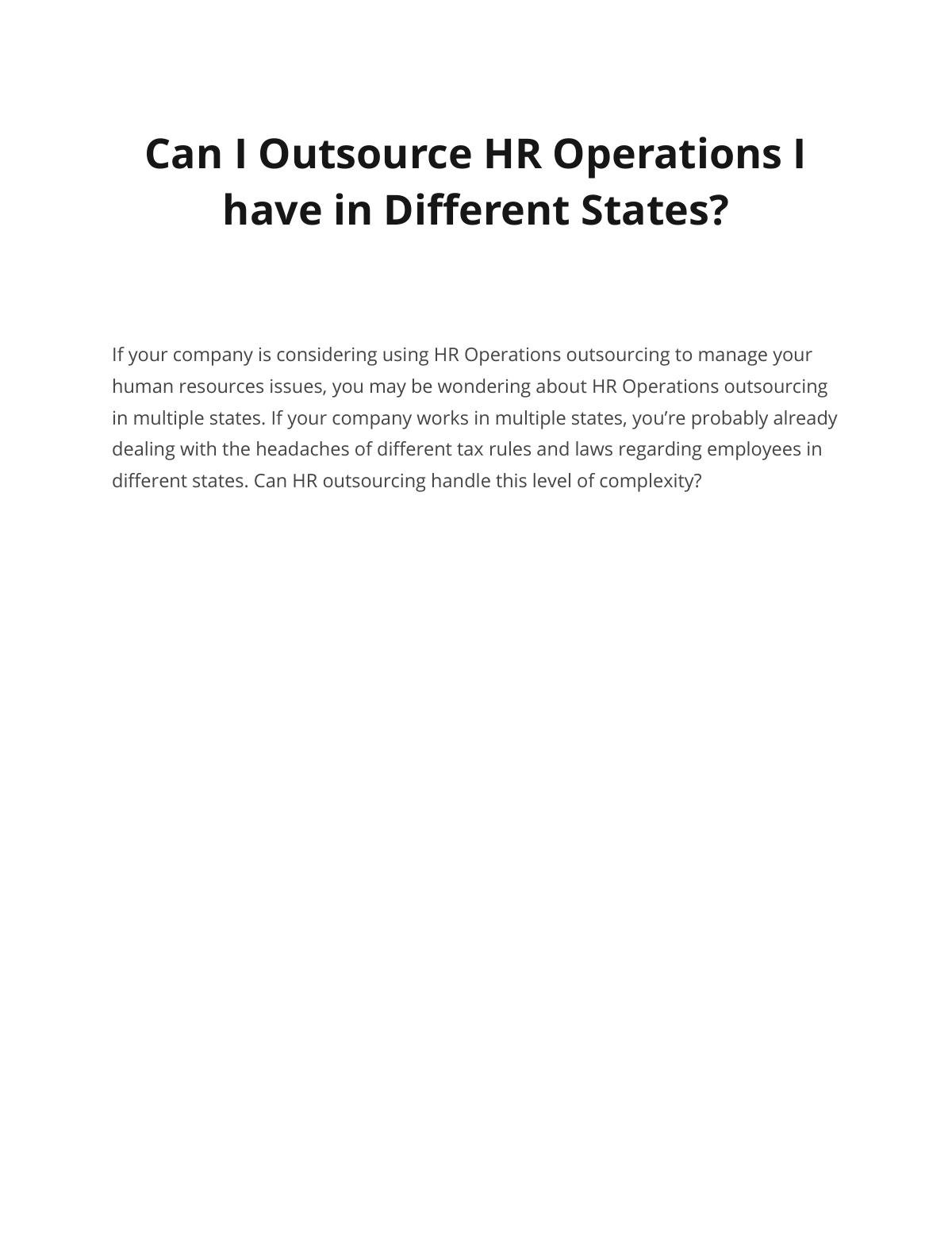 If your company is considering using HR Operations outsourcing to manage your human resources issues, you may be wondering about HR Operations outsourcing in multiple states. If your company works in multiple states, you're probably already dealing with the headaches of different tax rules and laws regarding employees in different states. Can HR outsourcing handle this level of complexity?